Radzinsky is Leonard
Why Stuart Radzinsky is Leonard Simms
First off, check out the images: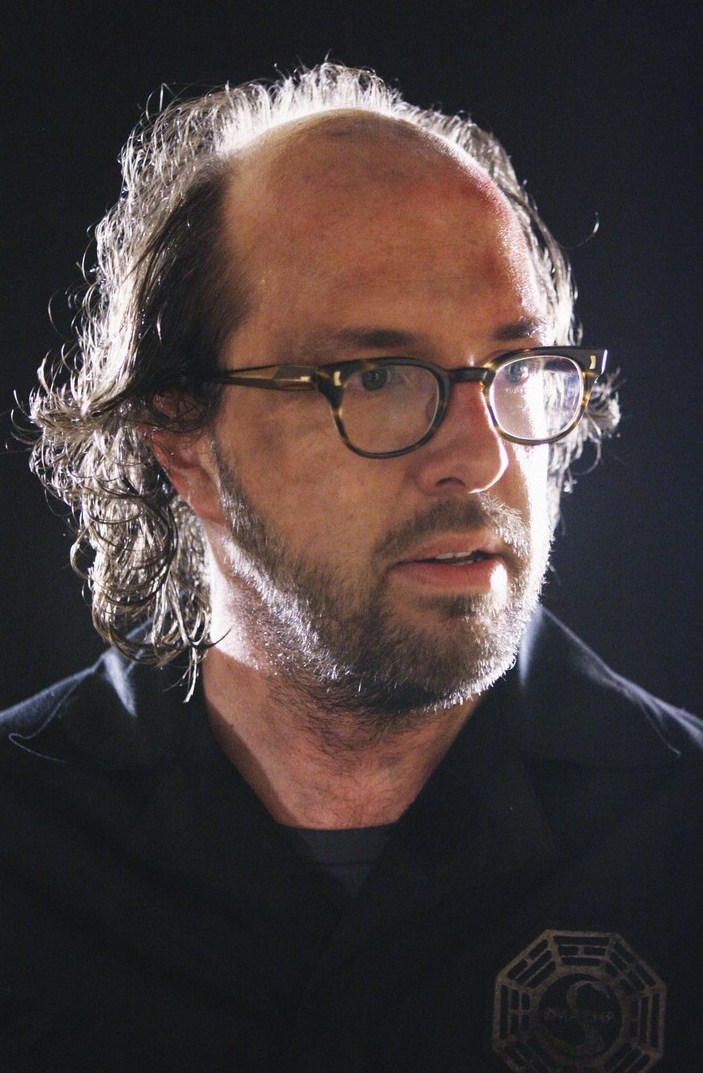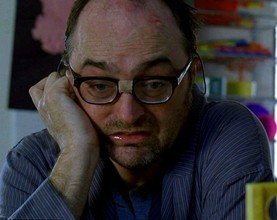 They both have the same hair, down to the horseshoe baldness, and glasses.
Radzinsky's association with the Swan explains Leonard's knowledge and obsession with the numbers. I believe Radzinsky will have something to do with creating the system of inputting the numbers to "save the world" we learned of in season two.
Leonard was obviously disturbed and after all that Radzinsky has been through, who can blame him? Desmond was a pretty disturbed character in early season two as well.
Kelvin Inman says that Radzinsky blew his head off with a shotgun. Desmond believed Kelvin and look what that led him to do.
Having Radzinsky be Leonard would allow the writers and producers to revisit the mental institution in Santa Rosa and tell a little more of the why Libby is there story.
I was glad to see Radzinsky survive the season finale. For a second it really looked like Sawyer was going to off him, but in the end, it was obvious he made it.
Andre7 reminded me of Leonard's back story with Sam Toomey in the comments below. I had intended to address this originally but forgot. Here is is:
Sam's wife told Hurley that he heard the numbers while stationed with his friend Leonard as members of the US military'in the south Pacific. We also know the US military had a presence on/near the island (the knife Ana Lucia has in season two and Jughead). Also, Sam may have been Dharma and been required to tell his wife he was in the military, especially if he is involved in testing nuclear devices.
Sam's wife also tells Hurley that Sam picked up the numbers monitoring long-wave radio transmissions (just like Danielle's team).
We are led to believe that Radzinsky drew the blast door map before Kelivin took over. The map seems to be of someone discovering and making notes about the Dharma hatches and DI in general, hardly something Radzinsky would do based on his position in the DI. I am really hoping we find that someone else takes his place. This would happen if Radzinsky goes crazy and is shipped off the island.
Up until the season finale, I really believed Jack was going to take Radzinsky's on-island place (pushing the button). The irony would just be too perfect. And it makes too much sense that Jack tries to fix everything after messing it up (ie getting everyone to go back to the island after getting them to leave). If the season finale's ending scene allows some entity of Jack to stay in 1977, I really hope he becomes Radzinsky.
Share with fellow Losties